Val Cox Frit
Hey Psst....... Come and have a look at this!
Welcome to the magical world of Glass frit.
Val Cox offers a wide variety of reactive glass frits blends, as well as this amazing book "Frit Secrets Condensed". It teaches you everything from Tools and equipment, applying the frit, colour review including how to make faux boro, flame settings, trouble shooting and much much more. All available at Nortel Mfg
http://www.nortelglass.com/
Here is a closer look at what can be acheived by using Val Cox Frit
Look at these amazing beads i found online using that use Val Cox's fuchsia frit. These were borrowed from Amy's Glass Blog. You can check it out here
http://lampworkbyamy.livejournal.com/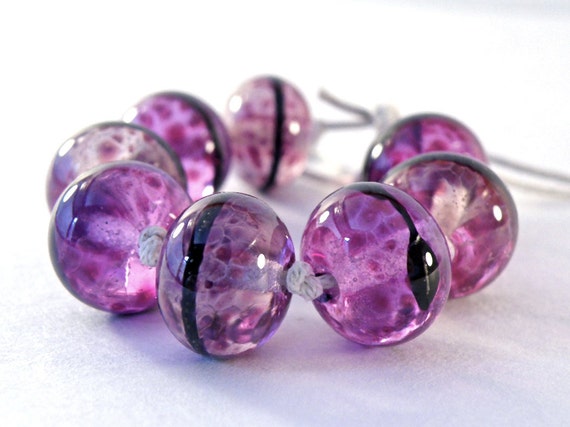 And here is another wonderful blog by Kay Powell.
I love the way she has shown the various effects that can be achieved by using different glass colours as a base.
http://www.listen-up.org/kitty/beads/frit/val.htm
She has 4 of these charts available on the above link.
Here is a quick peak of what you will find.
After taking a closer look i realise that some of the new Val Cox Frit colours are not there as this is dated 2005 - 2007 so if anyone has anything they want to share then please feel free.